David Kelly - Profile
David Kelly is an accomplished Pianist, Keyboardist, Songwriter.
Entertainer and Recording Artist.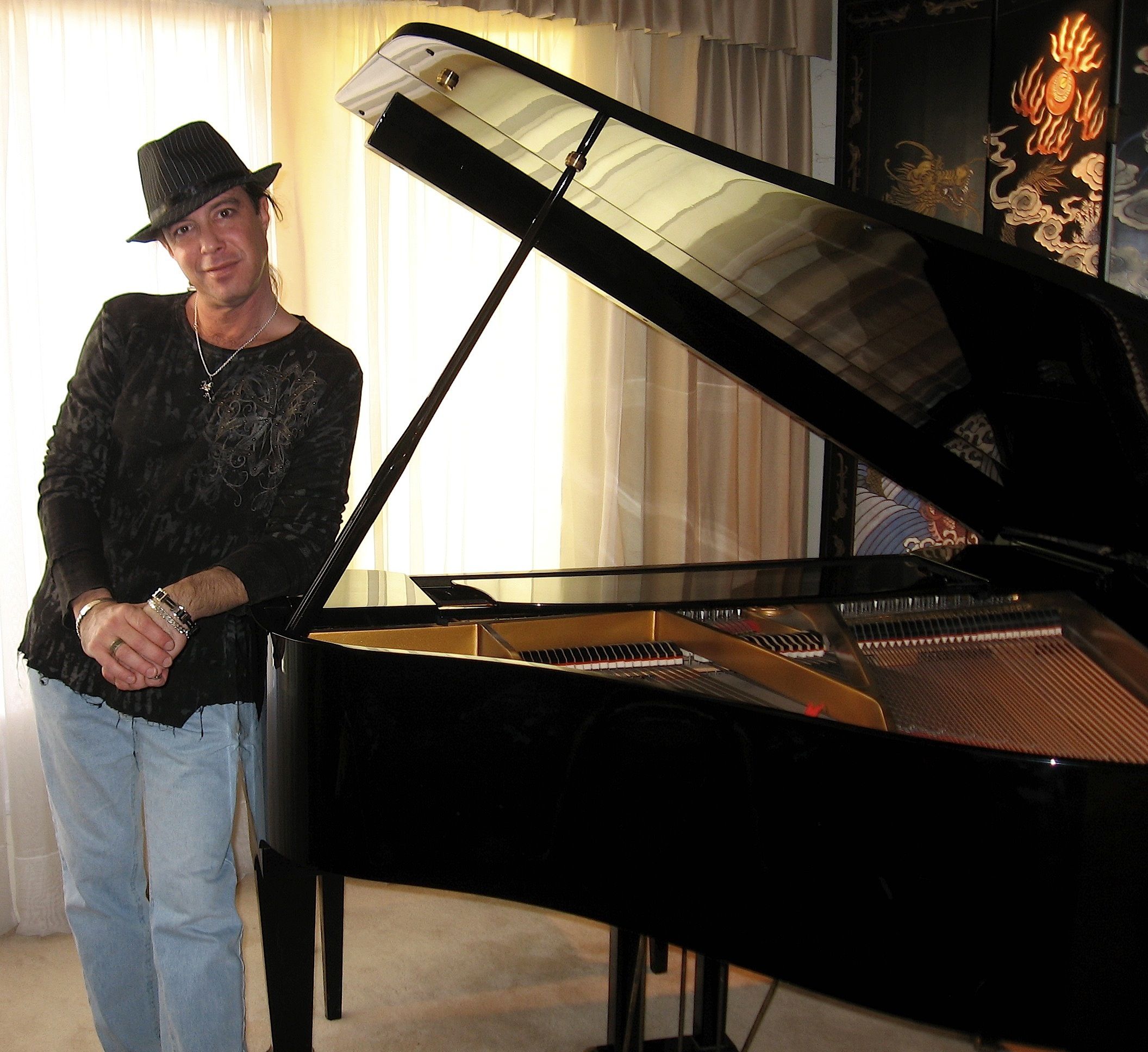 David began playing the piano at the early age of 5
DAVID EMBRACES VARIOUS STYLES OF MUSIC
 Rock, Blues, Metal, Classical, ragtime, progressive, metal, Pop, jazz, Big band swing,
Standards. and more.........
 PIANO & KEYBOARDS COMING TOGETHER 
From the time David's fingertips hit the acoustic piano it was only a matter of time before his desire to further expand his musical expression from the piano to the addition of electric keyboards came quickly after joining a Rock band and the high demand for Organ and Synth work at that time, so it was inevitable.
Studying Keyboard greats like  John Lord, Rick Wakeman and Keith Emerson were just a few of David's inspirations. 
AND THEN CAME........... THE KEYTAR
"Integrating the performance of Keytar with my piano keyboard compositions took awhile before executing seamlessly"